Auto Glass and Windshield Replacement in Tolleson
Tolleson Windshield Replacement – Made Easy
If you want access to top quality windshield replacement services in Tolleson, there is one auto glass shop to trust — A & E Auto Glass!
We only deploy well-trained auto glass technicians to carry out our services. And on top of that, all windshield replacement customers are entitled to a lifetime warranty against leakage and fault of workmanship. All our customers are also qualified for a huge cash back, if they have glass coverage.
Find out why we have been a trusted shop for over 20 years! Reach out to A & E Auto Glass today by calling 855-510-1983!
Tolleson Auto Glass Replacement Services
Our services are available at these following Tolleson ZIP codes: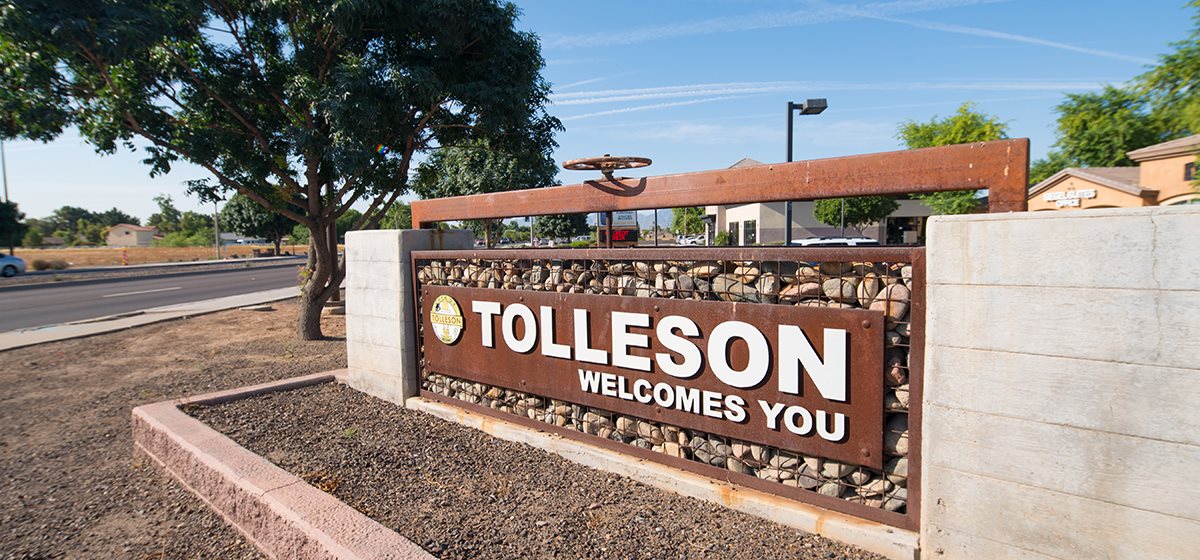 Windshield and Auto Glass Repair in Tolleson
Are you seeing any chips or cracks in your windshield? Then the best thing to do is to call A & E Auto Glass and have it repaired immediately.
This is really important because all windshield damage should never be ignored, regardless of size. Even a small windshield damage will worsen over time if it's not repaired immediately. Did you know that it is illegal to drive your car if the windshield damage impedes your driver line of vision?
So don't wait for the damage to get worse. Call us today at 855-510-1983!
Tolleson Windshield Replacement – The Right Choice
If you have a chip or a crack in your windshield that is larger than a quarter, or directly impedes your driver line of vision, you should have your windshield replaced. And to help you with that, A & E Auto Glass can be of service.
Here, at A & E Auto Glass, we are only using OEM quality glass in every single windshield replacement. We even give all windshield replacement customers a lifetime warranty against leakage and fault of workmanship, which we believe is one of the things that set us apart from our competition.
At A & E Auto Glass, we love meeting and exceeding expectations. Call us today to get your windshield claim set up. Dial 855-510-1983 on the phone now!
Windshield Replacement Near Me
If you are looking for a reliable windshield replacement company in Tolleson, then you are in the right place! A & E Auto Glass offers mobile auto glass services around the city — making us an accessible shop to every Tolleson resident.
The best part of choosing our services is the additional perks we give to our customers. All windshield replacements come with a lifetime warranty against leakage and fault of workmanship. We are also offering free rock chip repairs for life.
Schedule with us today! Call 855-510-1983 to talk with one of our friendly service advisors!
Cost to Replace Windshield in Tolleson
Curious to know how much windshield replacement costs in Tolleson? Then call us now at 855-510-1983. We are giving quotes absolutely free of charge. The best part of it? We have some of the most competitive rates in the industry — making us a great choice for those who do not want to spend much, yet want great quality auto glass services.
Got glass coverage? We can help you deal with your insurance company. Reach out to us today so our specialists can assist you. We will even give you a huge cashback just for choosing our services!
Call us at 855-510-1983 to set up an appointment!
ADAS Windshield Recalibration in Tolleson
Does your car have Advanced Driver Assistance Systems (ADAS)? Then after having your windshield replaced, there is one more thing you need to do before your car becomes road-ready again — ADAS calibration.
This procedure ensures that all ADAS cameras and sensors are perfectly aligned — allowing all road and vehicle safety features of your automobile to function properly. It is common for the windshield-mounted ADAS camera to be misaligned after a windshield replacement, so make sure you won't skip this procedure.
Here, at A & E Auto Glass, we are offering both dynamic and static calibration. This allows us to be of help to you whatever type of vehicle you own. We can service you at your preferred location (dynamic calibration) or at our specialized facility (static calibration).
Schedule an ADAS calibration with us today. Call 855-510-1983 on the phone right now!
Tolleson Auto Glass
Here, at A & E Auto Glass, we guarantee quality craftsmanship and remarkable customer satisfaction at all times! We are a company dedicated to meet and exceed your expectations. That is why we take every possible step to make sure that can help us deliver that!
One of these is ensuring that only high quality glass will be installed in your car. We are using OEM quality glass in every service — giving our customers a durable and long lasting new windshield.
Get to know more about our services by calling 855-510-1983!
About Tolleson
Located in Maricopa County, Tolleson is a city which can be found in the west side of the Phoenix metropolitan area. Here are some interesting facts about Tolleson, AZ:
Some of the top employers in the city include JBS Packerland, Americold, and PepsiCo.
Tolleson was founded by Walter G. and Alethea H. Tolleson.
The town has a total area of 5.73 square miles.
One of the most notable native of Tolleson is baseball player Merle Keagle who played in the All-American Girls Professional Baseball League.
Nearby Locations for Windshield Repair
A & E Auto Glass also offers top-notch services to these other nearby locations:
Call To Schedule Your Appointment