Auto Glass and Windshield Replacement in Avondale
Avondale Windshield Replacement – Made Easy
A & E Auto Glass specializes in windshield replacement services in Avondale since 2000. We are a customer-centric business and we love that our customers trust us with their auto glass needs.
We use only the best quality OEM glass, because we know how important your safety is. We offer cash back on every insurance–approved windshield replacement. We can also travel to you – so that your windshield replacement can be quick, convenient, and easy.
Give us a call now at 855-510-1983 for our current cash back specials!
Avondale Auto Glass Replacement Services
Our services are available at these following Avondale ZIP codes:
85323
85329
85338
85339
85340
85353
85392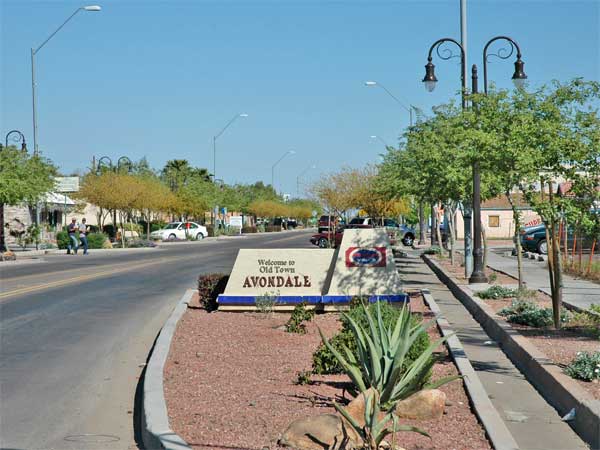 Windshield and Auto Glass Repair in Avondale
Is your windshield broken or damaged? Don't worry as A & E Auto Glass got you covered! We can replace or repair your windshield anywhere you are in Avondale!
You've read that right! With our mobile windshield services, our trained auto glass technicians can come to your location wherever it is in the city. We even offer generous cashbacks on every insurance-approved windshield replacement appointment!
Interested to know how much cashback you can get? Give us a call at 855-510-198!
Avondale Windshield Replacement – The Right Choice
If you have a chip or a crack in your windshield that is larger than a quarter, your windshield should be replaced. Here at A & E Auto Glass, your safety is our top priority, which is why we use OEM quality glass in every single windshield replacement.
Our lifetime warranty against leakage and fault of workmanship is one of the many things that sets us apart from our competition. We provide rock chip repair for FREE to all of our customers for life.
At A & E Auto glass, we commit to meeting and exceeding your expectations. Call us today to get your windshield claim set up with your insurance company. No Insurance? No problem! Call 855-510-1983 and a member of our office staff will be happy to give you a competitive cash quote.
Windshield Replacement Near Me
As one the state's fastest growing cities, Avondale residents may have several auto glass companies to choose from. However, not all of them can compare to the top-tier services A & E Auto Glass can provide to you!
We are offering mobile windshield replacement services — allowing you to schedule an auto glass service with us anywhere you are in the city! We even offer a lifetime warranty, so you don't have to worry about any leakage or other problems due to fault of workmanship.
To turn making business with us even sweeter, we will also give you a cash back if you have an insurance-approved windshield replacement!
Schedule with us today by calling 855-510-1983!
Cost to Replace Windshield in Avondale
A & E Auto Glass is happy to earn your business whether you have insurance or not! We offer some of the most competitive rates in the state, so you can guarantee a great deal by choosing us!
If you are going to book an insurance-approved appointment though, we will give you a generous cashback for choosing our services!
What are you waiting for? Schedule an appointment with us today! Call 855-510-198 right now!
ADAS Windshield Recalibration in Avondale
Aside from top-notch windshield replacement services, you can give A & E Auto Glass a call for any calibration needs! Typically required after a windshield replacement, this service is also needed after getting a wheel alignment, when the dashboard displays fault codes, or after getting into a minor vehicle collision.
Depending on your vehicle's type and make, our service advisors will recommend you to get a dynamic (mobile) or static (fixed) calibration. Call us at 855-510-198 to find out which type of calibration procedure suits your vehicle!
Avondale Auto Glass
Here, at A & E Auto Glass, your safety is our top priority. That is why we only use high-quality Original Equipment Manufacturers (OEM) glass replacement on every appointment scheduled with us. OEM auto glass parts are designed to be as thick and durable as your original windshield — allowing it to support the structural integrity of your vehicle.
Want to know more about the glass we use? Call us now at 855-510-198 and our customer expert will be happy to explain it to you!
About Avondale
Located in Maricopa County, Avondale is one of the fastest growing cities in all of Arizona. Here are more interesting facts about Avondale, Arizona:
Avondale was founded by William "Billy" G. Moore in the late 1860's.
Billy originally called his settlement Coldwater, Arizona
In the early 1900's, the Coldwater post office moved to a site near Avondale Ranch – and the name Coldwater faded out. In 1946, the city of Avondale was incorporated.
Avondale was once known for its farming land – alfalfa and cotton fields.
Over the last ten years, Avondale has experienced mass growth at a rate of over 114%.
Avondale is home to Phoenix International Raceway. It holds 2 NASCAR Sprint Cup series, 2 Xfinity series, and a Camping World Truck series race annually.
Nearby Locations for Windshield Repair
A & E Auto Glass also offers top-notch services to these other nearby locations:
Call To Schedule Your Appointment