Auto Glass and Windshield Replacement in Phoenix
Windshield Replacement Phoenix – Made Easy
A & E Auto Glass has been providing windshield replacement services in Phoenix for over 17 years! We have helped over 100,000 customers with their auto glass needs in that time. We love coming out to our customers with mobile auto glass installation, or having our customers come in shop for their windshield replacement. Did you know that we offer cash back on mobile and in shop windshield replacements? Give us a call at (480) 228-5390 for our current cash back incentive. Here are some fun facts about Phoenix as of 2017:
Windshield Replacement Phoenix - Same and Next Day Availability!
Windshield Replacement Phoenix – The Right Choice
If you've been looking for a proper Phoenix windshield replacement shop, loook no further. Our Lifetime Warranty against leakage and fault of workmanship is industry leading, and we provide free rock chip repair for life! We know that safety is top of mind when you are getting a new windshield, which is why we use OEM quality glass right from the factory. It is illegal to install used windshields in the state of Arizona, so you know that your windshield will be brand new, and rated accordingly.
It is important that you choose the right auto glass shop to provide your windshield replacement Phoenix service. If you want quality service, with a commitment to customer satisfaction, then give us a call to get your windshield claim setup with your insurance company.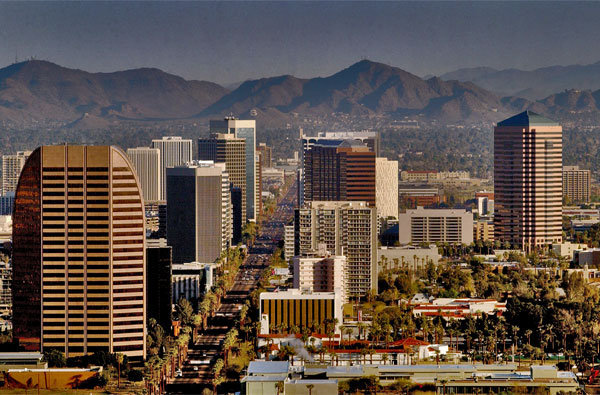 Call To Schedule Your Appointment